Ever since we started out, when sustainability was not yet a buzzword, environmental awareness has been one of our core values and strengths: savings, equality and environment. Respecting our ecosystem and being aware of the fact that nature's resources need to be safeguarded should not be considered limitations. It is quite the opposite for us: we see them as new starting points to enhance the work and intrinsic quality of our wines.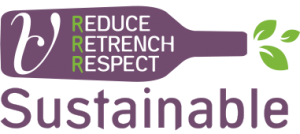 These are the assumptions that motivated us to participate in the "RRR" project and to obtain the related certification in 2019. Promoted by the Consorzio Tutela Vini della Valpolicella (Valpolicella Wine Consortium), it is the leading startup in Italy that certifies products and PDO areas, which takes into consideration the entire production process from vineyard to winery. RIDUCI RISPARMIA RISPETTA (Reduce, Retrench, Respect) was established with the aim of promoting sustainable production by carefully and thoroughly applying agronomic, social and economic practices in order to safeguard the environment and its biodiversity and ensure the preservation of the agroecosystem and respect for the health of sector professionals and local people, with a view to saving money:
Minimising the use of synthetic chemicals by giving priority to active ingredients that have a lower impact on the environment and wildlife.
Rationalising agronomic techniques while respecting ecological principles.
Improving health and hygiene safety and production quality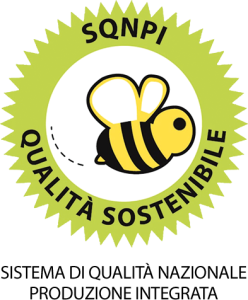 We are also SQNPI certified (National Integrated Production Quality System). Integrated farming is a voluntary production system that is implemented in accordance with the technical standards set out for each type of crop with regard to both pest management and all other agronomic practices such as fertilisation and irrigation. When it comes to production and crop protection, SQNPI uses every method and means available to minimise the use of synthetic chemicals and to rationally approach agronomic techniques by respecting ecological, economic and toxicological principles.