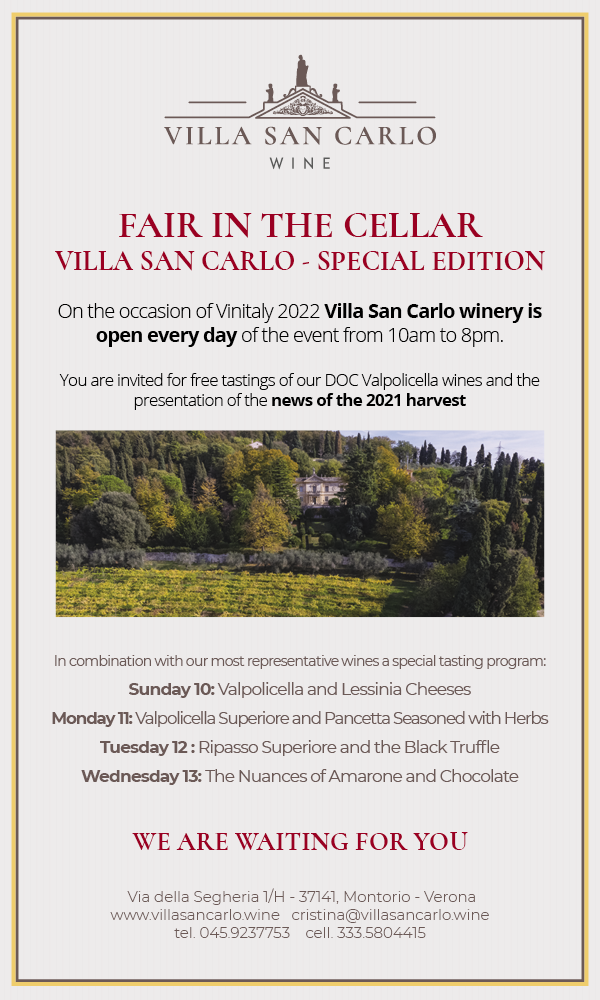 VILLA SAN CARLO – SPECIAL EDITION
On the occasion of Vinitaly 2022 Villa San Carlo winery is open every day of the event from 10am to 8pm.
You are invited for free tastings of our DOC Valpolicella wines and the presentation of the news of the 2021 harvest.
In combination with our most representative wines a special tasting program:
Sunday 10: Valpolicella and Lessinia Cheeses
Monday 11: Valpolicella Superiore and Pancetta Seasoned with Herbs
Tuesday 12: Ripasso Superiore and the Black Truffle
Wednesday 13: The Nuances of Amarone and Chocolate
We are waiting for you!